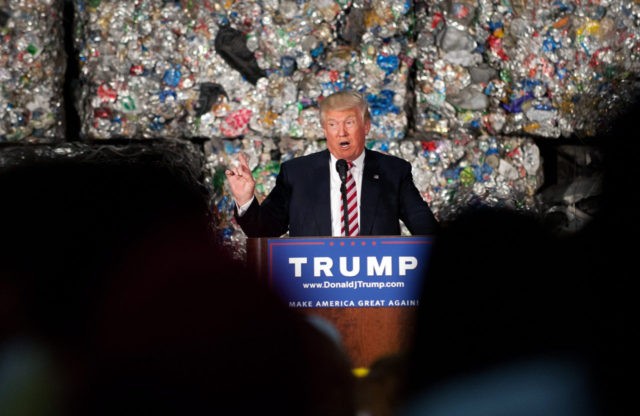 Donald Trump on TPP: 'We Should Seek a Guarantee from Hillary Clinton that She Won't Sign It'
​Trump wants the media to press Clinton to "unconditionally rule out its passage in any form." Clinton reportedly helped draft the TPP.
Trump's campaign estimates the trade deficit with countries who are participating in the TPP has already cost 7,400 jobs in the state of New Hampshire.