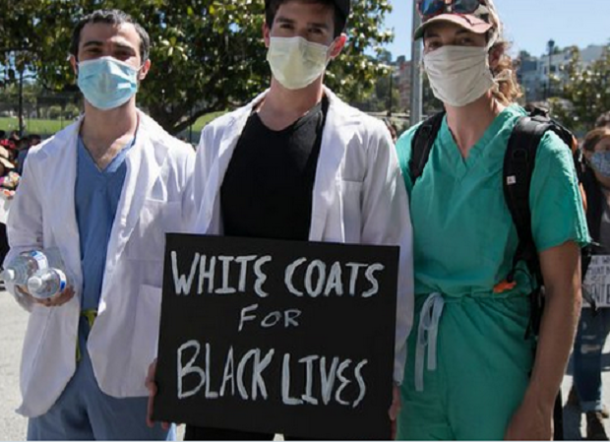 "Their rules appear ideologically driven as people can only gather for purposes deemed important by the elite central planners" If there were any lingering doubts that Democrat politics was at the bottom of the Wuhan coronavirus lockdowns in Democrat states and jurisdictions, they are out the window now.
Doctors and other medical professionals have stripped off the mask, so to speak, on the great public health fraud of 2020. Forget social distancing, forget Wuhan coronavirus! They are now urging everyone to join the swirling mobs of protesters, looters, vandals, arsonists, and murderers swarming the streets of cities across the nation.
via https://legalinsurrection.com/
Politico has more on this need to ignore everything we've been told for months, the jobs lost, the livelihoods destroyed, the barbers and salon owners arrested for breaching stay at home orders.
The restaurant owners who had their licenses revoked because their being open created a profound risk to public health, the law-abiding citizens arrested for surfing alone, for being alone in parks, for being on playgrounds were all nothing but pawns in a disgusting political game aimed at tanking our economy ahead of a presidential election, harming good Americans for cheap fascist thrills, and ultimately, of course, hurting President Trump's reelection chances.