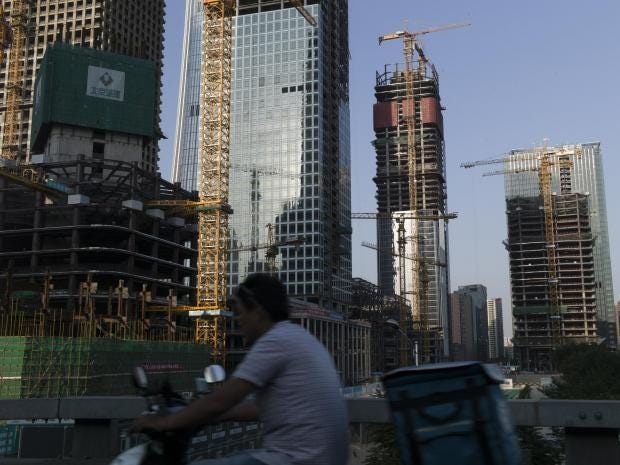 A new financial crisis is brewing in the emerging economies and it could hit "with a vengeance", an influential group of central bankers has warned. Emerging markets such as China are showing the same signs that their economies are overheating as the US and the UK demonstrated before the financial crisis of 2007-08, according to the annual report of the Bank for International Settlements (BIS).
Chinese corporate debt has almost doubled since 2007, now reaching 166 per cent of GDP, while household debt rose to 44 per cent of GDP last year. In May, Moody's cut China's credit rating for the first time since 1989 from A1 to Aa3 which could potentially raise the cost of borrowing for the Chinese government.
The BIS's credit-to-GDP gap indicator also showed debt, which is seen as an "early warning indicator" for a country's banking system, is rising far faster than growth in other Asian economies such as Thailand and Hong Kong.