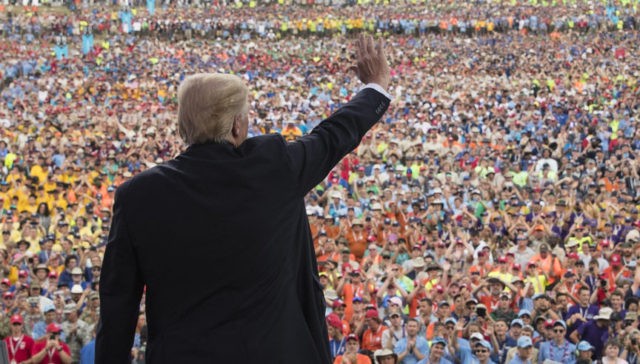 Washington Post columnist and editor Eugene Robinson observed this week that Breitbart News captures the essence of President Donald Trump's voters better than "squishy" Fox News.Appearing on MSNBC's
Last Word
, the Pulitzer Prize-winning columnist said that Trump may be worried about former White House Chief Strategist Steve Bannon being on the outside because that "Breitbart megaphone" could "turn against him in a big way" and "would undercut his standing" with his voters.
​
"Fox News can be a little squishy, as we've seen this week," Robinson said.
Last week, Murdoch's son, James, who reportedly wants to move Fox News even more to the establishment middle, criticized Trump's response to Charlottesville in an email that was supposedly meant to be sent to his friends.
"The presence of hate in our society was appallingly laid bare as we watched swastikas brandished on the streets of Charlottesville and acts of brutal terrorism and violence perpetrated by a racist mob," he wrote in a letter to his friends last week that various outlets all conveniently received at the same time. "I can't even believe I have to write this: standing up to Nazis is essential; there are no good Nazis. Or Klansmen, or terrorists. Democrats, Republicans, and others must all agree on this, and it compromises nothing for them to do so."