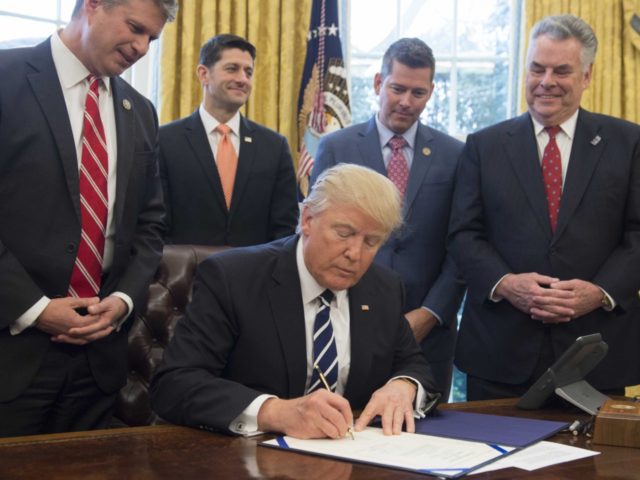 Politico has downplayed Trump's slew of repeal laws, describing them as "the only substantive bills Trump has signed so far." And, in keeping with a media-wide effort to separate Trump from his voting base, Politico claims that "none of them evoke the drain-the-swamp anti-establishment populism that Trump rode to the presidency."
The opposite is true, on both counts: Trump has permanently removed some of the regulatory muck that the "swamp" uses to feed itself.
But as the Wall Street Journal's Kimberly Strassel noted in January, two factors make the CRA particularly powerful. One is inherent to the legislation itself, which provides that a regulation, once repealed, cannot be promulgated again without a new act of Congress.
The other factor is the arrogance and incompetence of the Obama administration, which failed to report many rules to Congress — meaning the 60-day window never began even for some earlier Obama rules.