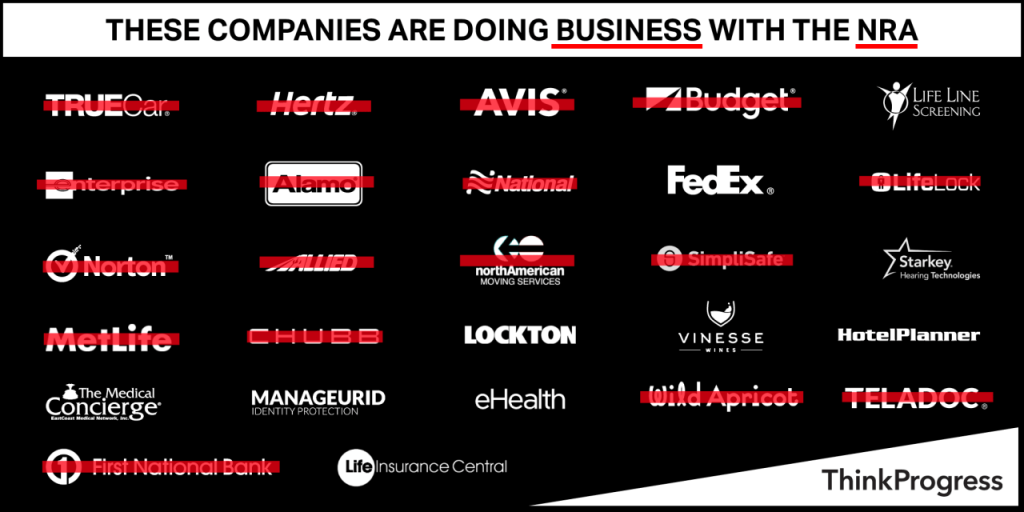 There is an ongoing campaign touted on social media by the small group of students but organizes by groups like Think Progress. Sleeping Giants and Moms Demand Action, who are targeting corporations that do business with the NRA, mostly though discounts offered to NRA members. Using a playbook refined against Glenn Beck, Fox News, Rush Limbaugh and others, companies are being bombarded on social media with demands they sever ties.
It's not surprising that they are having immediate success. Corporations are cowards when faced with such leftist campaigns. Hertz, Delta, United and many others have severed ties.
via legalinsurrection.com
I don't really recall when I joined the NRA, it probably was around the time my wife and I took an NRA handgun safety course several years ago.
Why did I renew the membership?
First and foremost, because the corporate cowardice and campaigns to deplatform the NRA are a threat not just to our 2nd Amendment rights, but to our liberty generally. Attacks on our 2nd Amendment rights are the gateway drug to tyranny.