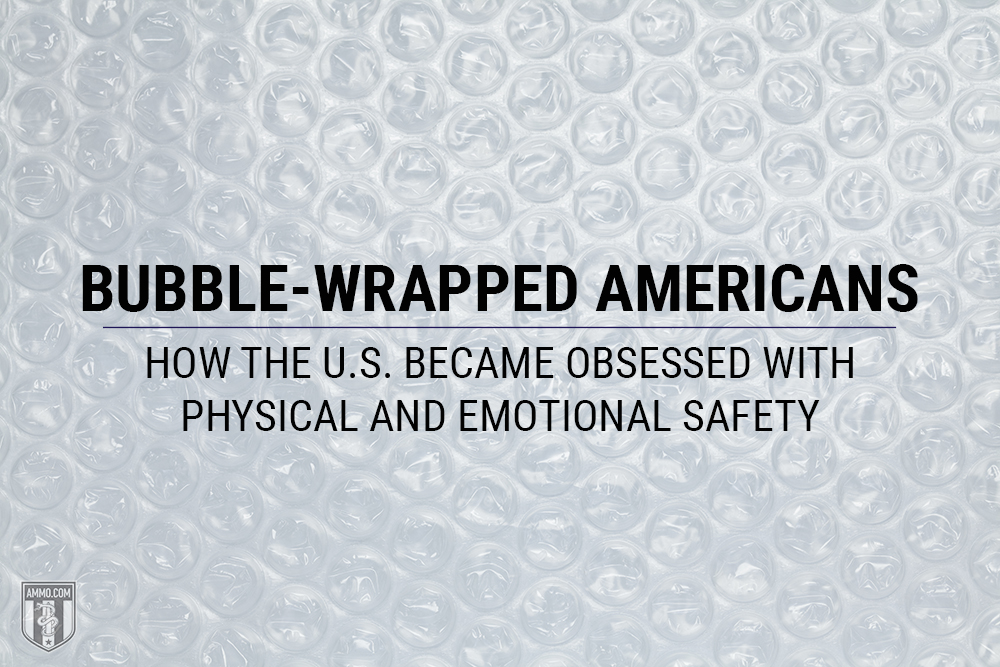 How America became obsessed with physical and emotional safety – and how damaging it's been to our culture.
It's a common refrain: We have bubble-wrapped the world. Americans in particular are obsessed with "safety." The simplest way to get any law passed in America, be it a zoning law or a sweeping reform of the intelligence community, is to invoke a simple sentence: "A kid might get hurt."
via https://ammo.com/
In the words of Sam Harris: "We (as a society) have to be committed to defending free speech however impolitic, or unpopular, or even wrong because defending that is the only barrier to violence. That's because the only way we can influence one another short of physical violence is through speech, through communicating ideas. The moment you say certain ideas can't be communicated you create a circumstance where people have no alternative but to go hands on you."
These problems are hardly confined to political radicalism or academia. Indeed, the corporate sector is no stranger to this kind of safety obsession. There is the phenomenon of "woke capital," where the corporations find the latest celebrity cause-du-jour and use it as a marketing strategy.
There is currently an extreme risk aversion in management science. Companies will now do basically anything to avoid "a kid getting hurt" or someone's delicate sensibilities being offended.