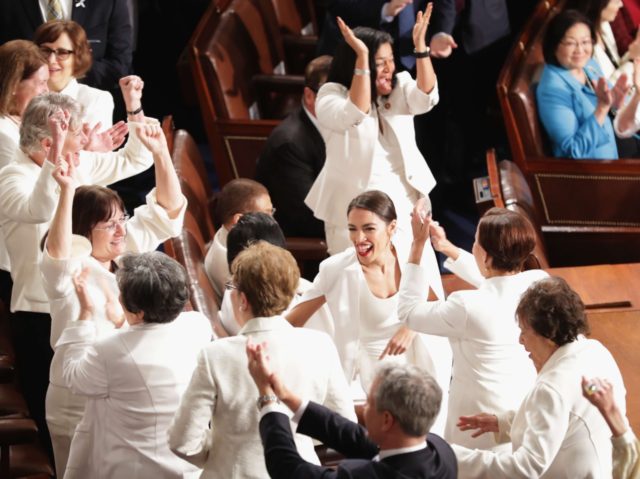 Trump's State of the Union inspired a phalanx of left-wing women Democrats, wearing white in protest, to jump to their feet and applaud.
"No one has benefitted more from our thriving economy than women, who have filled 58 percent of the new jobs created in the last year," he said.
The whole chamber stood in applause — even the women wearing white.
"All Americans can be proud that we have more women in the workforce than ever before," he continued, to another standing ovation.
"Don't sit yet, you're gonna like this," he continued, to laughter.
"And exactly one century after Congress passed the Constitutional Amendment giving women the right to vote, we also have more women serving in Congress than ever before," he concluded.
The chamber just broke into cheers of "U-S-A!" again.