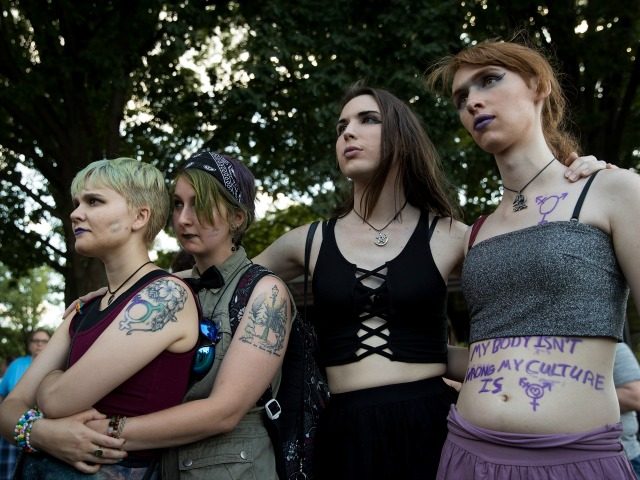 "I've not seen any objective [media] coverage — all media here is activist," Haver said. "We've stopped responding to media inquiries because it is not worth our time."
Back by the media, the pro-"gender" group artfully positioned itself as the victims of "discrimination," and posted a list of companies who are backing the gender-over-biology argument. The companies include AirB, Air Alaska, the state chamber of commerce, Capital One, Google, Facebook and AT&T, and they are backed by the progressive, pro-diversity lawyers at the ACLU.

The transgender ideology claims that people have a hidden "gender identity" which is independent of their sex and biology, and which justifies claims to be legal members of the opposite sex. The ideology also demands that the federal government force Americans to accept the "gender identity" sex-switching claims made by each person, regardless of scientific data about genetics, biology and the variety of normal behavior and appearances shown by normal equal-and-complementary women and men.
The progressive push to bend Americans' attitudes and their male/female civic society around the idea of "gender" has already attacked and cracked popular social rules for how Americans handle the many charming differences between complementary men and women.