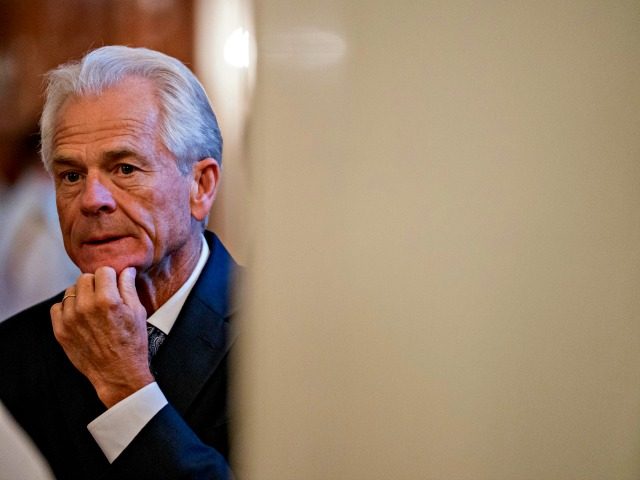 Peter Navarro took Wall Street globalists and China to task for trying to work against Trump's efforts to end unfair Chinese trade practices.
"President Trump has done an incredible job on trade. He has had the courage and wisdom to stand up to the globalist elites, to stand up to the countries of the world that are engaging in unfair trade practices, non-reciprocal trade, high tariffs, using [the] United States as the bank of the world," Navarro said at the Center for Strategic and International Studies.​
via www.breitbart.com

"China is sputtering. They've never been treated this way. Every administration in the past has always treated them with kid gloves," a senior U.S. official told Breitbart News last month.
Navarro unveiled a chart showing six strategies of "economic aggression" that he said China pursues: protecting their markets, attacking global markets, securing resources in poor countries, seeking to dominate traditional manufacturing, stealing technology and intellectual property, and using unfair policies and practices such as tariffs, non-tariff barriers, and currency manipulation.
He said the Chinese were unwilling to recognize even engaging in these strategies, making a deal impossible.