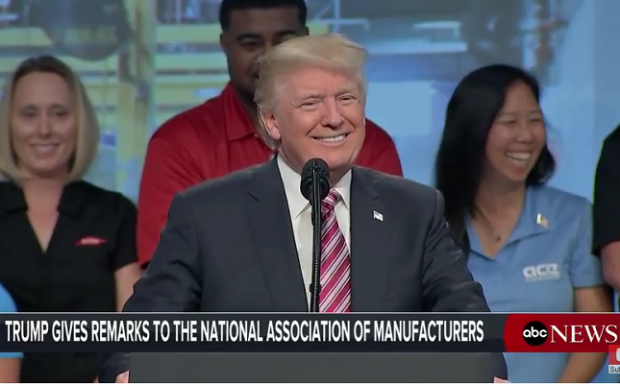 Job gains in smaller towns and rural areas accelerated last year, and continued to build in early 2018.
Rural employment grew at an annualized rate of 5.1 percent in the first quarter. Smaller metro areas grew 5.0 percent. That's significantly larger than the 4.1 percent growth seen in large urban areas that recovered earlier from the Great Recession, according to an analysis by the Brookings Institution's Metropolitan Policy Program of a separate set of Labor Department data released on Wednesday.
via legalinsurrection.com
This record optimism is no accident. It is fueled by the game-changing tax reform passed six months ago. Last year, manufacturers promised that we would deliver for our people and our communities if tax reform became law. Congress and the president delivered, and now manufacturers are keeping our promise: hiring new workers, raising wages, improving benefits, buying equipment and expanding right here in the United States.
And the best part is, with manufacturers' record-setting confidence and plans to keep hiring and growing, more good news is yet to come.