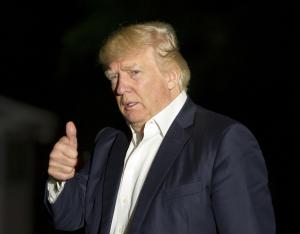 Penned shortly after the January inauguration, China's official Xinhua News Agency warned the Trump administration that decoupling the U.S. economy from the renewable energy sector might not work as designed.
Since taking office, Trump has called on the head of the U.S. Environmental Protection Agency to roll back regulations on climate change and clean water protection. The head of the agency, Scott Pruitt, has pledged to restore the U.S. coal mining industry, although EPA scientific review boards have recommended limitations on coal pollution to combat climate change.
"It's in this sense that staying in and misbehaving has the potential of being worse than a clean pullout," he said. Last week, twelve state governors, including those rich in shale natural resources, signed a letter to the U.S. president requesting continued alignment with the global climate agreement. In the letter, they remind the president that, because it's a multilateral accord, other developing economies like China and India will capitalize on the economic benefits of renewable technology if the United States leaves.