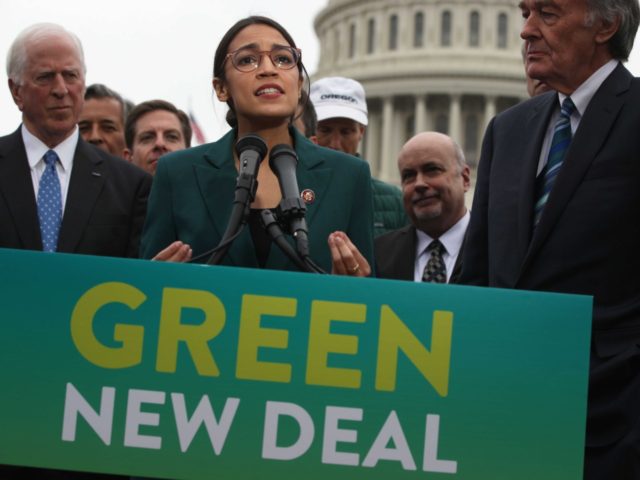 Alexandria Ocasio-Cortez blased opponents of the Green New Deal: "We're screwed on climate....At this point, we don't even have to prove it."
AOC also bashed Sen. Feinstein, who was
confronted
by a group of children (and their adult activist chaperones) about the Green New Deal last week. It was "not good enough," she said, to tell people "I've been working on this for X amount of years." She rejected "watered-down proposals that are, frankly, going to kill us," an apparent reference to Feinstein's own climate change policies.
​
She scoffed at the idea that "working on an issue for 30 years, alone … makes someone qualified to solve an issue." She said that people who had proposed more "ambitious solutions" had "not been listened to." A carbon tax, she said, would not be enough to solve the problem: "If you think that a carbon tax alone, and no other intervention, is going to fix climate change, you're part of the problem." We have "one shot," she said, because "people didn't try" to solve the problem for decades before. "And now people are dying — in the thousands," she claimed.