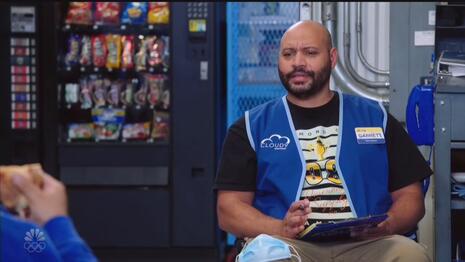 NBC's
Superstore
is an obnoxiously
woke show
that is, thankfully, in its final season. This year it jumped on the Black Lives Matter bandwagon by calling BLM protests
"99% peaceful."
But it took the "systemic racism" propaganda to new heights this week in the episode "Hair Care Products" on January 14.
​
The BLM movement and its push to use "systemic racism" as an excuse to divide Americans of all classes and backgrounds is a poison in our country. It also is a poison for comedy. Superstore's episodes are often unfunny. "Hair Care Products" was downright cringe-worthy.
In this episode, the store, Cloud Nine, makes the corporate decision to no longer lock black beauty products behind anti-theft glass. The show is mirroring decisions this year from companies like Wal-Mart, CVS and Walgreens to no longer allow some of its stores to place such products in locked cases. The truth is these stores make these decisions based on which items experience high amounts of theft in their branches. This is why electronic products are often also behind locked cases.