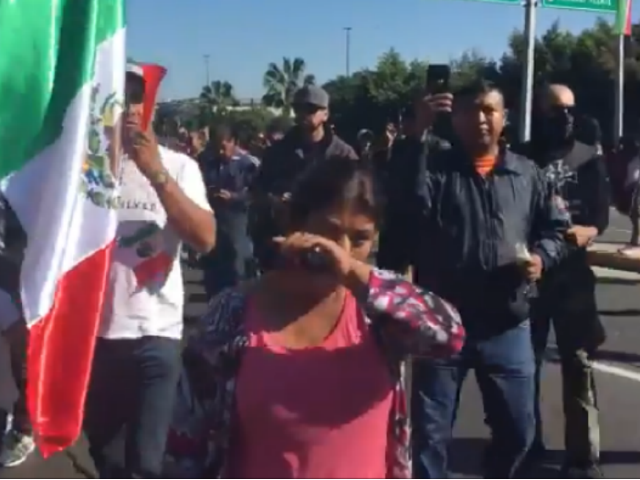 Mexican protesters took to the streets on Sunday to protest the growing influx of Central American migrants who have made their way to the border city of Tijuana.
In the most recent protest, groups of Tijuana residents want to evict the migrants from a shelter where approximately 2,000 Central Americans are staying. The Tijuana government set up the shelter as the city witnessed a reported buildup of federal and state police forces while the numbers of migrants continue to climb.​
via www.breitbart.com

As Breitbart News reported, tensions escalated in Tijuana where some of the protests have turned violent in recent days. Law enforcement managed to keep the violence down to minor scuffles and shouting matches.
The migrants are part of a highly publicized caravan that began in mid-October. Organizers claim their ultimate goal was to reach the U.S border to claim asylum. The caravan led the U.S. government to deploy thousands of troops to border cities where they have been seen placing concertina wire along international bridges and other vulnerable areas along the border.