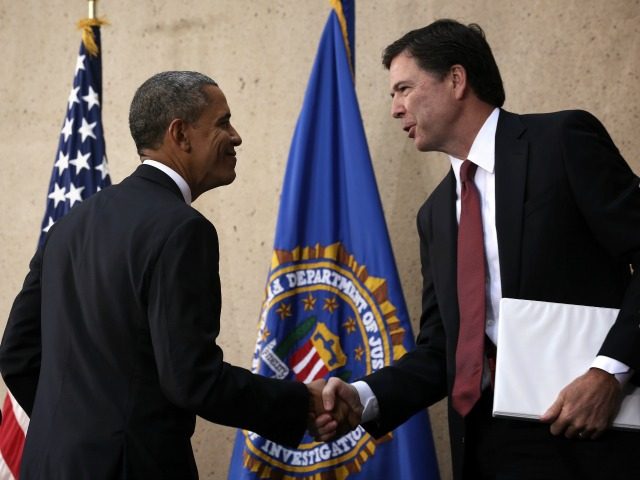 Former FBI Director James Comey may face new
questons
about his
decition
to brief Donald Trump and then-President Barack Obama on the contents of the
infamous,
largely discredited 35-page anti-Trump dossier.
In an updated version of CNN's report, the network revealed that it had reviewed the 35-page dossier and would not report "on details of the memos, as it has not independently corroborated the specific allegations."
​
When it published the full dossier, BuzzFeed reported that the contents had circulated "for months" and were known to journalists.
The website reported, "The documents have circulated for months and acquired a kind of legendary status among journalists, lawmakers, and intelligence officials who have seen them. Mother Jones writer David Corn referred to the documents in a late October column."
In his statement following the leaks to CNN about the dossier briefings to Obama and Trump, Clapper also said the dossier contents had been "widely circulated in recent months among the media, members of Congress and Congressional staff even before the IC became aware of it."