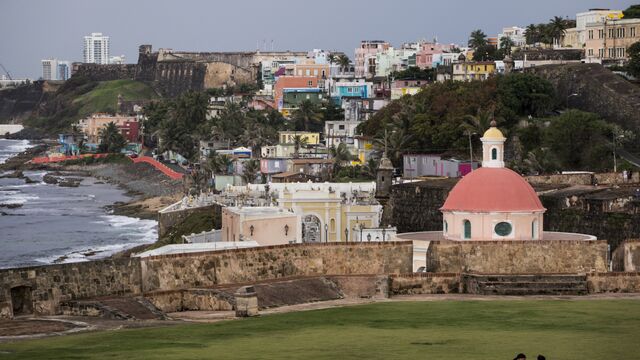 The choice is heartbreaking: stay to help other families, or leave to help your own.
The population drop is astonishing. The island has lost 2 percent of its people in each of the past three years. A comparable departure from the 50 states would mean 18 million people moving out since 2013. About 400,000 fewer Puerto Ricans live on an island of 3.4 million today compared with a decade ago, when its economy began contracting.
via drudgereport.com

The earnings disparity between Puerto Rico and the mainland can be wide. Just ask John Starkey, principal of the Lafayette International Community High School in upstate Buffalo, New York, a destination since at least the 1960s for Puerto Ricans, also called Boricuas.
The Puerto Rican government has closed schools to save money, so Starkey traveled to the island in April to recruit teachers, many of whom have advanced degrees. On the mainland, educators find they can double or triple their earnings, he said, even if it means trading a balmy Caribbean island for the frigid shores of Lake Erie.
"Many of the candidates wanted to stay on the island to help their community,'' Starkey said. "Our pitch was: come up to Buffalo and you'll be able to better provide for your family, but you'll also be able to help your community here.''