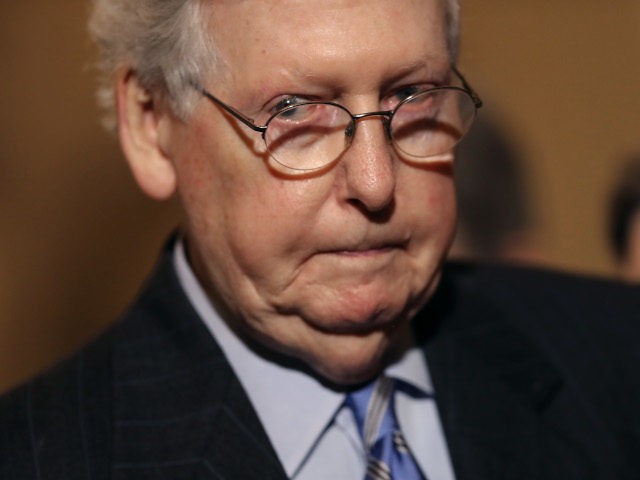 Senate Majority Leader Mitch McConnell (R-KY) circulated procedures this week for another impeachment trial against President Trump, but, per the timeline, proceedings would not occur until after Trump is already out of office.
​

The memo, detailed by the Washington Post, provides the timeline for another impeachment trial, which has January 19 as the earliest possible date the Senate could begin the process — one day before President-elect Joe Biden's inauguration — as the upper chamber will not "reconvene for substantive business" until that day:​
via https://www.breitbart.com/

However, House Democrats reportedly plan to introduce articles of impeachment against President Trump on Monday in the wake of the U.S. Capitol riots, which occurred on January 6 — the day Congress gathered to certify the electoral votes.
Democrat Reps. David Cicilline (D-RI), Ted Lieu (D-CA), and Jamie Raskin (D-MD) are expected to file the articles next week, which accuse Trump of inciting violence at the U.S. Capitol and "gravely" endangering the security of the United States.
According to CNN's running tally, 237 lawmakers are calling for Trump's removal via either impeachment or the 25th Amendment.