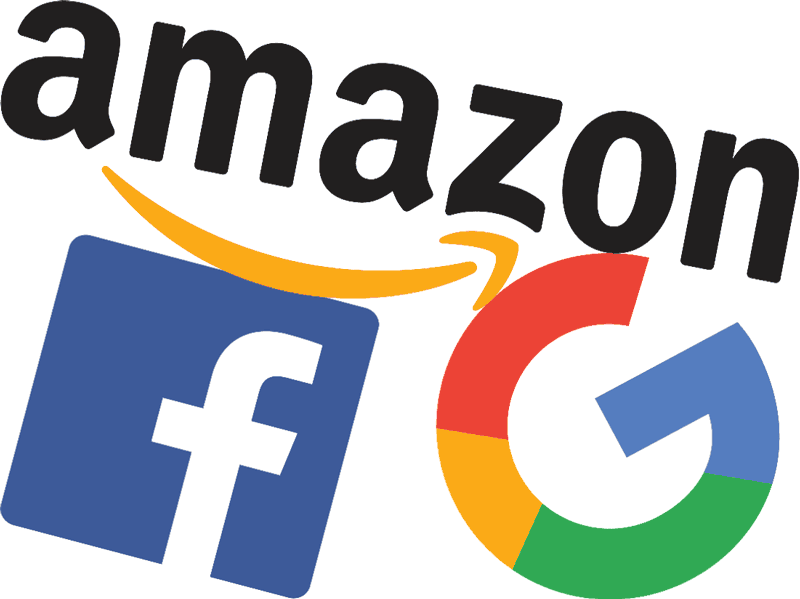 Apple, Amazon, Google, and Facebook may be contributing to the U.S. economy's most persistent ailments.
As a former tour manager for Bob Dylan and The Band, Jonathan Taplin isn't your typical academic. Lately, though, he's been busy writing somber tomes about market shares, monopolies, and online platforms. His conclusion:
Amazon.com
,
Facebook
, and
Google
have become too big and too powerful and, if not stopped, may need to be broken up.
​
Crazy? Maybe not. Taplin, 70, author of Move Fast and Break Things: How Facebook, Google, and Amazon Cornered Culture and Undermined Democracy, knows digital media, having run the Annenberg Innovation Lab at the University of Southern California. Ten years before YouTube, he founded one of the first video-on-demand streaming services. He also knows media M&A as a former Merrill Lynch investment banker in the 1980s. He says Google is as close to a monopoly as the Bell telephone system was in 1956.
He has a point, judging by market-research figures. Alphabet Inc.'s Google gets about 77 percent of U.S. search advertising revenue. Google and Facebook Inc. together control about 56 percent of the mobile ad market. Amazon takes about 70 percent of all e-book sales and 30 percent of all U.S. e-commerce. Taplin pegs Facebook's share of mobile social media traffic, including the company's WhatsApp, Messenger, and Instagram units, at 75 percent.