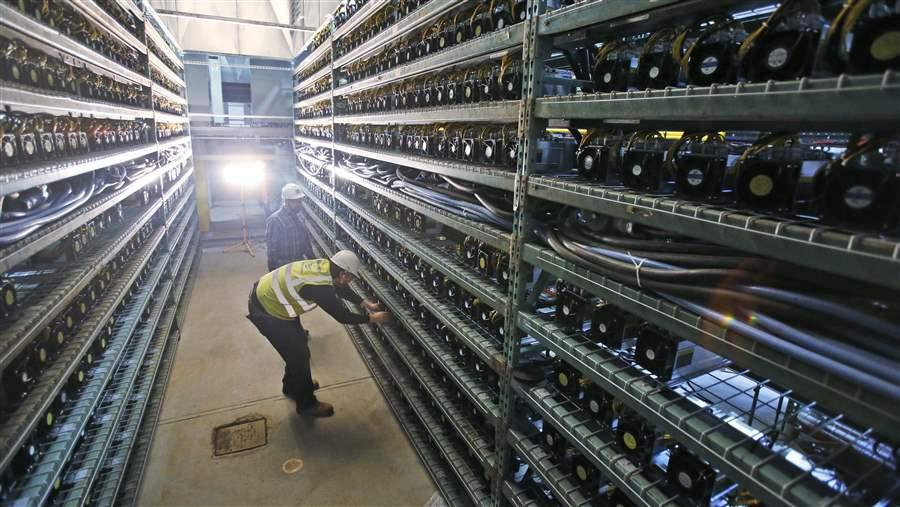 "We're seeing a little mini-gold rush of blockchain companies right now," said Wyoming state Rep. Tyler Lindholm, a Republican. "And I want them all.
Blockchain technology enables people to make agreements and transfer value without a centralized system. Each transaction is secured and recorded through cryptographic functions, or high-tech math, and verified through a network of users. By design, it is meant to regulate itself. Examples include bitcoin, but also applications that allow people to come to contractual agreements without involving banks, courts or lawyers.
via drudgereport.com
In Massena, there's an advocacy group working to attract blockchain technology entrepreneurs, said Nancy Smith-Weller, a member of this group and a cryptocurrency enthusiast. But not everything is in the hands of local advocates.
The Massena Electric Department recently put a hold on new mining projects until it can figure out how to meet the demand for power. The town has a limited capacity of cheap electricity, and according to one estimate, each bitcoin transaction consumes as much electricity as a U.S. homeowner uses in a month, about 900 kilowatt-hours.