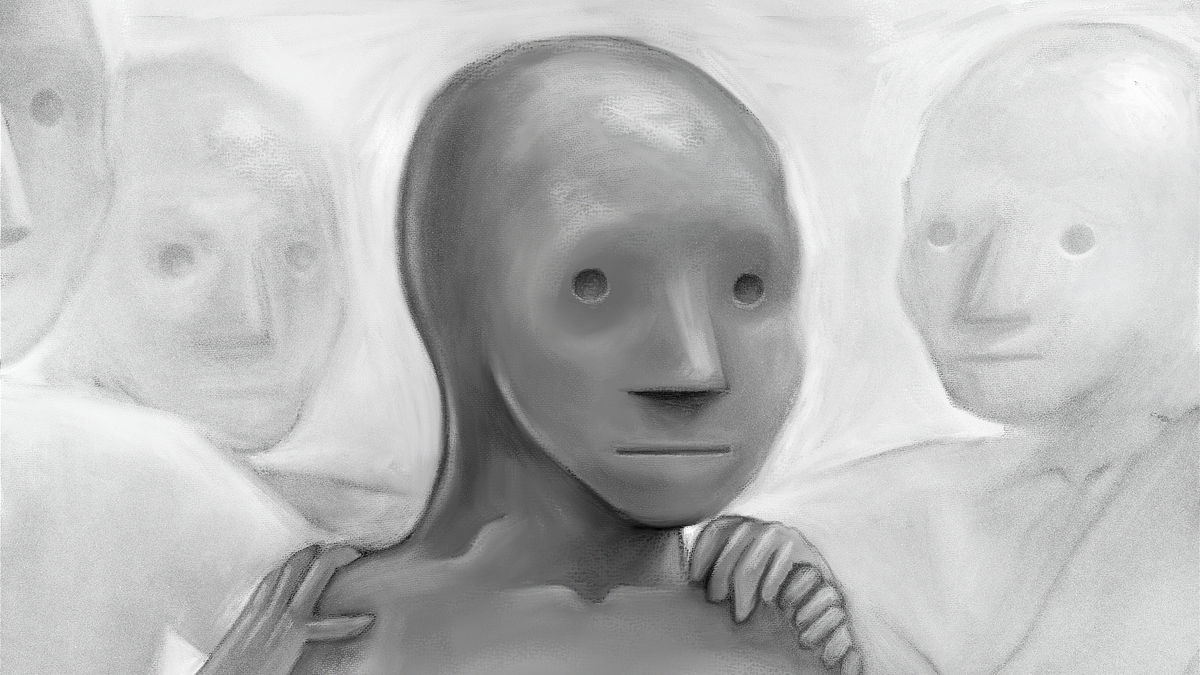 About a month ago, a meme along those lines took root on 4chan and among anti-progressive online communities. It's called the NPC meme and it goes like this: Out there in the world, there are literal NPCs—the term for non-playable characters in video games—who have no internality whatsoever. There are some giveaways, of course. They spit out canned lines—"Good weather today, huh?"—and flock to normie trends (are Ugg boots still a thing?) and, for the most part, share the same uncritical worldview. The classic melancholy meme Wojak, a sad man crudely drawn in Microsoft paint, has now received the NPC treatment with NPC Wojak:
​
via https://kotaku.com/

​
It's a now-common refrain on Reddit, with posts on /r/The_Donald saying, "The Left is just a meme of lunacy come to life. They're just NPCs in the game of life" or, in reference to economic experts widely condemning tariffs, "here we are with one of the best economies in US history. Only brainwashed NPCs believe what 'experts' say when those claims are contradicted by reality!."