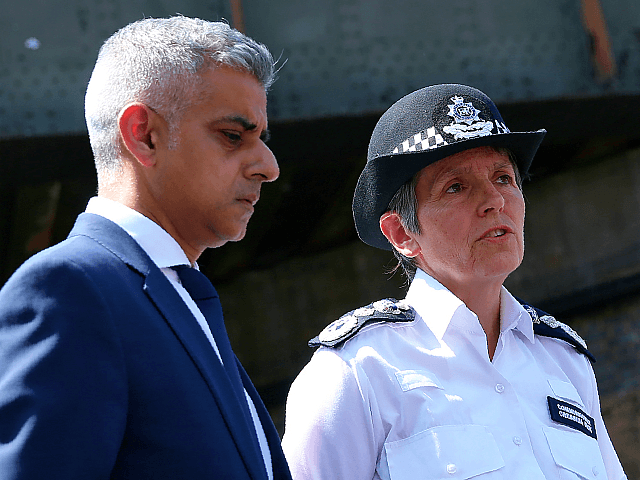 Police in Sadiq Khan's London
have
used the Public Order Act to prevent a rally in support of U.S. President Donald Trump outside the American embassy, despite permitting a large, ill-tempered anti-Trump rally on Friday.
Protestors attending the 'Welcome Trump' event had planned to gather outside the embassy and march from there to Whitehall, where they would have joined in with a separate 'Free Tommy Robinson' event in support of the activist and independent journalist who was recently
imprisoned
for contempt of court after reporting on a grooming gang trial.
via breitbart.com
Mayor Khan actively encouraged the anti-Trump protests, and was active in the media defending his decision to authorise an "obscene" balloon caricaturing the U.S. President on ground of freedom of speech and the right to protest.
The restrictions on the 'Welcome Trump' event are only the latest example of what critics have described as double standards in this area, with the Mayor having previously provided almost £2 million in funding for an "online hate crime hub" for police to tackle mean comments on the Internet, and banned fitness supplement adverts featuring attractive women from the London Underground.