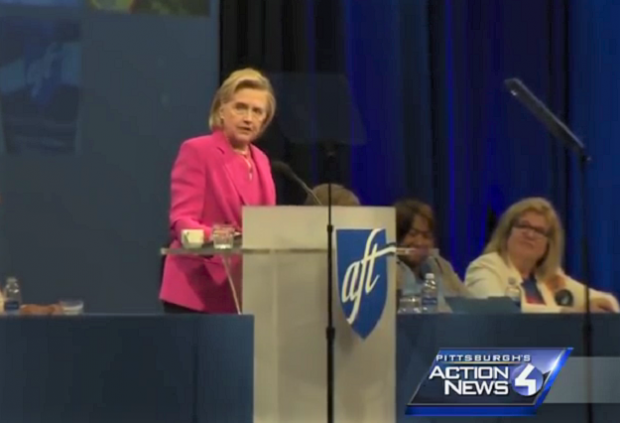 On Friday morning, former Secretary of State Hillary Clinton suggested that President Donald Trump's Supreme Court nominee, Judge Brett Kavanaugh, would bring back slavery if he is confirmed to the nation's highest court.
"Let me say a word about the nomination of Judge Kavanaugh to the Supreme Court," Clinton told the American Federation of Teachers (AFT) at its national convention. "This nomination holds out the threat of devastating consequences for workers rights, civil rights, LGBT rights, women's rights — including those to make our own health decisions."
via legalinsurrection.com
"It is a blatant attempt by this administration to shift the balance of the Court for decades and to reverse decades of progress," the former Democratic presidential nominee declared.
Then came the kicker: "I used to worry that they [the Republicans] wanted to turn the clock back to the 1950s. Now I worry they want to turn it back to the 1850s."
Clinton was clearly suggesting that Trump and Kavanaugh want to return to the days when slavery was legal in the South. The irony is, originalist Supreme Court justices like Kavanaugh would have agreed with Abraham Lincoln against the South, especially on the issue of slavery.