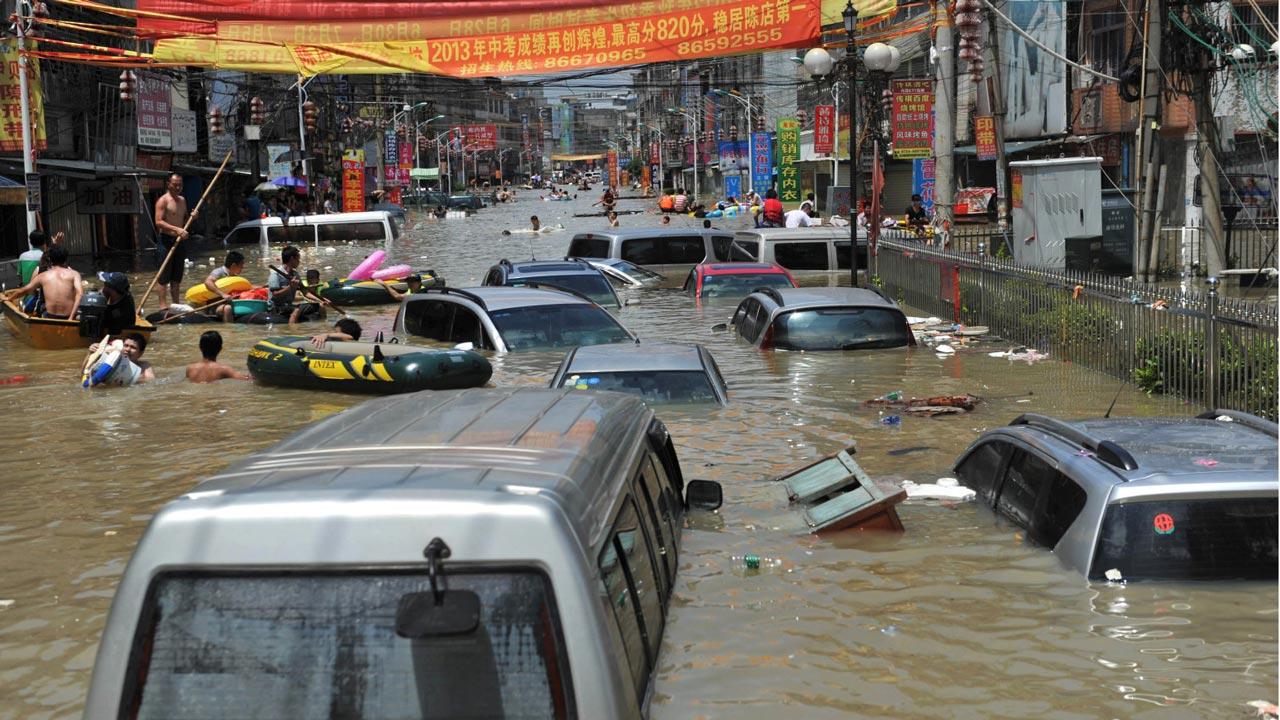 .The massive flooding taking place in China continues, for some reason, this story has been widely ignored by mainstream media. It is important because China's massive Three Gorges Dam is in peril. If the dam fails there will be a staggering loss of lives and property.
The Three Gorges Dam is around one and a half miles long and just over 600 feet tall.
About 400 million people live downstream of the dam and apparently, no plans have been made for their evacuation.