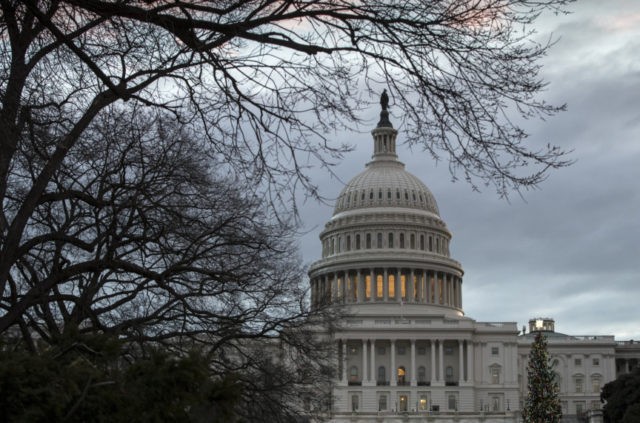 WASHINGTON (AP) — Congress gaveled open for a rare Saturday session days before Christmas as America's elected leaders partially shut down the government, unable to find a compromise over money for President Donald Trump's promised wall along the U.S.-Mexico border.
Trump is demanding $5 billion, but congressional Democrats are refusing to accede in a stalemate that provides a chaotic coda for Republicans in the waning days of their two-year reign controlling government.
The president also acknowledged in a tweet it could be "a long stay."
Talks continued between Democrats and the White House. For the second day in a row, Vice President Mike Pence shuttled over to the Capitol to work on a deal. Senate Democratic leader Chuck Schumer of New York met with Pence at the request of the White House, according to Schumer's office.