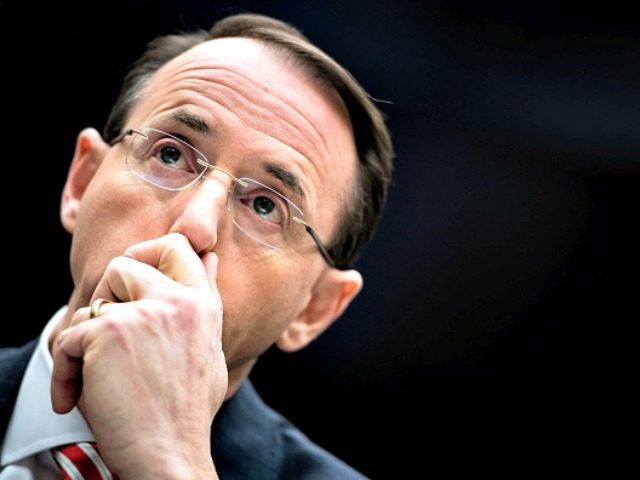 Mark Meadows and Jim Jordan introduced articles of impeachment against Deputy Attorney General Rod Rosenstein on Wednesday.
Jordan said in a statement on Wednesday, "The DOJ is keeping information from Congress. Enough is enough. It's time to hold Mr. Rosenstein accountable for blocking Congress's constitutional oversight role."​
via breitbart.com

The Constitution empowers the House to impeach any officer of the executive or judicial branches. However, that only occurs in rare instances. The House only requires a simple majority of of the legislative chamber, or roughly 218 votes, to impeach a member of the executive or judicial branch. If the House were to impeach Rosenstein, then the Senate will require a two-thirds majority to remove him from office.