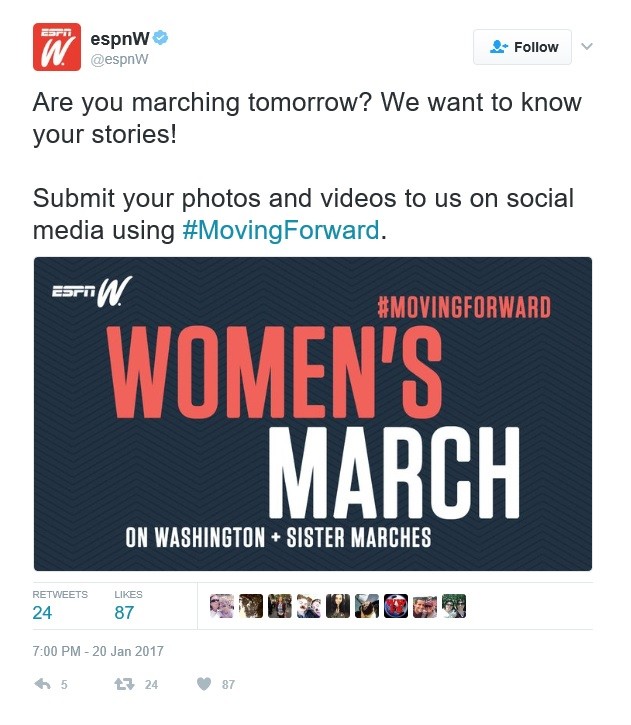 ESPNW, the site which focuses on women's sports, has apparently also decided to start focusing on women's political activism.


A truth reinforced by the fact that ESPN didn't make any of their social media platforms available to Trump supporters, so they could share their videos and memories of Inauguration Day.
Just in case anyone needed reminding of why ESPN has lost over 9 million subscribers over the least three years…this is why.