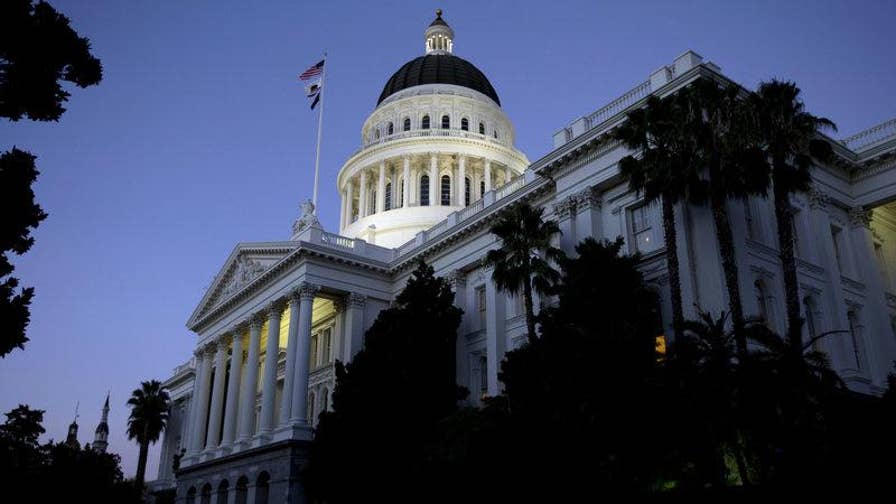 The Trump Justice Department filed a lawsuit Tuesday night against California, saying three recently-passed state laws were deliberately interfering with federal immigration policies.
"The Department of Justice and the Trump Administration are going to fight these unjust, unfair, and unconstitutional policies," Attorney General Jeff Sessions was expected to tell California law enforcement officers on Wednesday. "We are fighting to make your jobs safer and to help you reduce crime in America."​
via drudgereport.com

Some companies have complained they've felt torn between trying to comply with seemingly contradictory state and federal statutes, since penalties for non-compliance can be steep from both entities.
Another state law dubbed known by critics as the "sanctuary state" bill protects immigrants without legal residency by limiting state and municipal cooperation with the feds, including what information can be shared about illegal-immigrant inmates.
A third law gives state officials the power to monitor and inspect immigrant detention facilities either run directly by, or contracted through, the U.S. Department of Homeland Security.