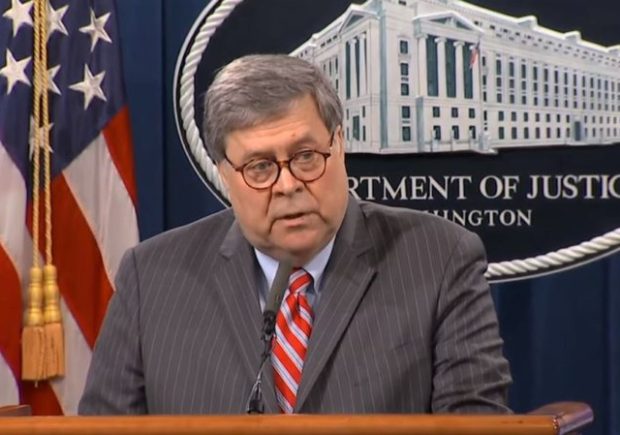 Barr: "It is my hope that the cities identified by the Department of Justice today will reverse course and become serious about performing the basic function of government and start protecting their own citizens."
​
On September 2, President Donald Trump directed his administration to investigate New York City, Portland, Seattle, and Washington, DC, to see if they should pull federal money due to the violence and destruction.​
via https://legalinsurrection.com/

​
The Department of Justice announced this morning it has designated New York City, Portland, and Seattle "as jurisdictions permitting violence and destruction of property."
Trump instructed the Director of the Office Management and Budget (OMB) "to issue guidance to the heads of executive departments and agencies (agencies) for each agency to submit a report to the Director of OMB detailing all Federal funds provided to Seattle, Portland, New York City, Washington, D.C., or any components or instrumentalities of the foregoing jurisdictions."