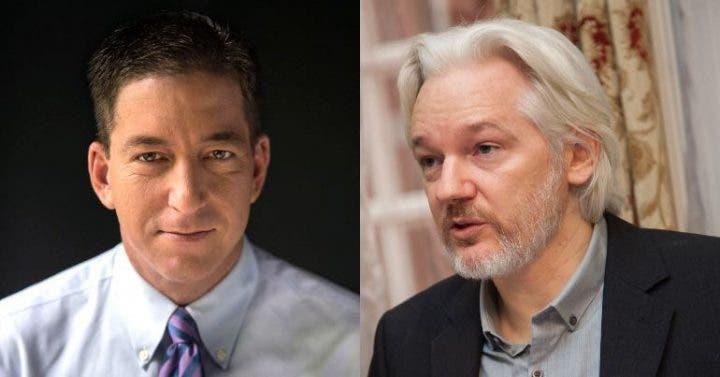 Greenwald started with a tweet acknowledging that Assange's plight, which includes the possibility of being extradited to the United States where he faces certain life in prison, has received "little media attention" ultimately because it doesn't have an easy partisan angle.
"But another is that many liberals believe their political adversaries deserve to be in prison," Greenwald stated, going on the offensive.
And that's where the most famous founding journalist at The Intercept began going off on liberals' exaggeration of what Trump represents and how he came to power:
If you start from the premise that Trump is a fascist dictator who has brought Nazi tyranny to the US, then it isn't that irrational to believe that anyone who helped empower Trump (which is how they see Assange) deserves to be imprisoned, hence the lack of concern about it," Greenwald said.