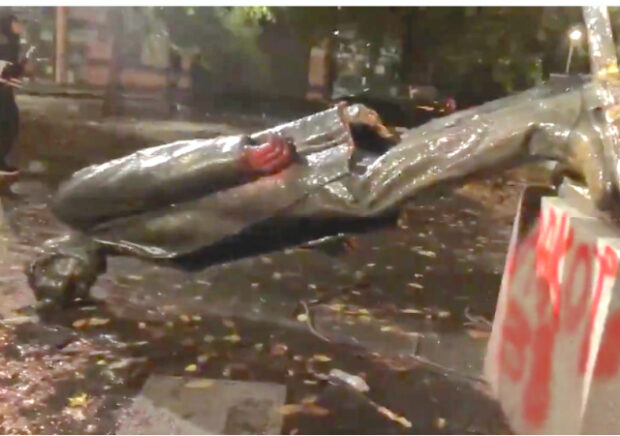 State Rep. Tawna Sanchez: "We have to learn from the past in order to make things better."
​


To the shock of no one, the "Indigenous Peoples Day of Rage" in Portland, OR, took a violent and chaotic turn.

The rioters targeted statues of President Teddy Roosevelt and…President Abe Lincoln. Oh, they also damaged the Oregon Historical Society building and Portland State University.
via https://legalinsurrection.com/
Portland Mayor Ted Wheeler condemned the vandalism, but I have one question. What will he do to stop all of this? Every night for over 100 nights Portland has seen violence and riots.
Wheeler claimed his administration has "'the road map' to address the destructive actions of some protesters during demonstrations."
Portland, like a few other cities, took $15 million from the police budget when officials adopted the budget in June.