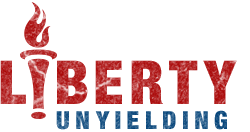 A rogue Democratic aide stole a massive trove of political data and used it to harm Republicans by "doxxing" them in what prosecutors call the "largest data theft in Senate history."
​
Jackson Cosko was sentenced Wednesday to four years in prison. Prosecutors called his offense an "extraordinary" and "vicious" crime where the ex-Democratic aide stole a senator's data, mined it for blackmail material, and then published the home addresses and phone numbers of Republican senators during the 2018 hearings for now-Supreme Court Justice Brett Kavanaugh.

​
Even though Hassan and the police knew Cosko used his computer knowledge to pilfer data from the office, no one in the Senate appears to have done a thorough sweep of the office's electronics. The Senate continued to be spied on even after his arrest because officials never checked the USB ports of computers in her office, where keylogging devices were beaming back every keystroke over WiFi.
"He told them about the keyloggers. If he didn't, they'd still be there," Cosko's lawyer said in court.
To this day, police haven't been able to figure out how to detect the keyloggers from their signal, and it is hard to rule out that they aren't still elsewhere on the Capitol complex.