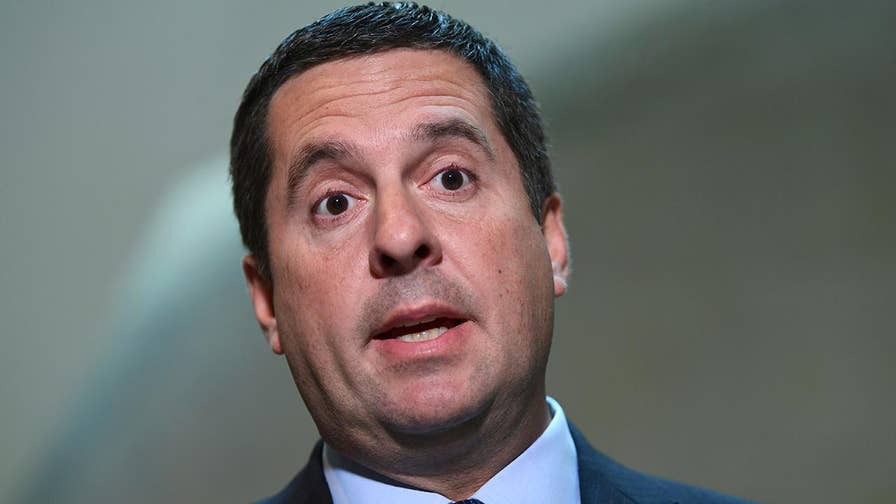 House Intelligence Committee Chairman Devin Nunes is blasting the Department of Justice and the FBI for its "failure to fully produce" documents related to an anti-Trump dossier, saying "at this point it seems the DOJ and FBI need to be investigating themselves."
"Unfortunately, DOJ/FBI's intransigence with respect to the August 24 subpoenas is part of a broader pattern of behavior that can no longer be tolerated," the California Republican wrote to Rosenstein.
via www.weaselzippers.us
Among the information being sought by the committee are reports that summarize meetings between FBI confidential human sources and FBI officials about the Steele dossier.
It also wants to interview DOJ and FBI officials, Ohr, Strzok, FBI Attorney James Baker, FBI Attorney Lisa Page, FBI Attorney Sally Moyer and FBI Assistant Director for Congressional Affairs Greg Brower.
Nunes previously said he has instructed committee staff to begin drawing up a contempt of Congress resolution for Rosenstein and FBI Director Christopher Wray unless their demands are met.