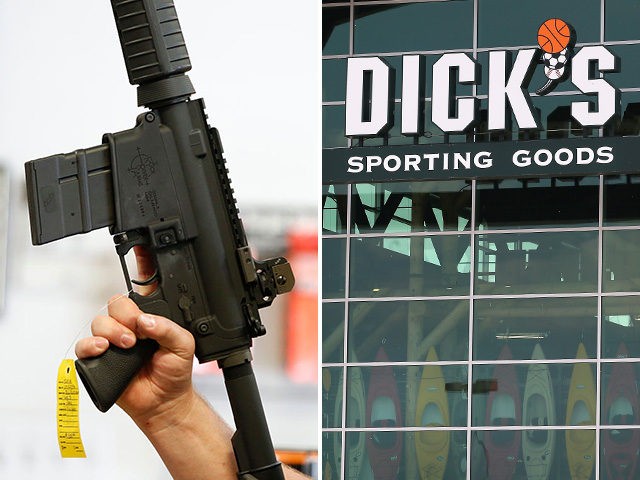 DICK's Sporting Goods announced their decision to stop selling all "assault-
stlye
" weapons in their stores and banning sales to anyone under 21.
The corporate statement was sent in response to the teen-aged gun control activists after the Parkland high school shooting.
"Our thoughts and prayers are with all of the victims and their loved ones. But thoughts and prayers are not enough," the statement read.
They admitted in their statement to selling a shotgun to the Flordia shooter in Parkland.
"It was not the gun, nor type of gun, he used in the shooting," the statement read. "But it could have been."
The corporate statement also urged elected officials to follow their lead for "common sense gun reform" arguing that if "even one life is saved, it will have been worth it."