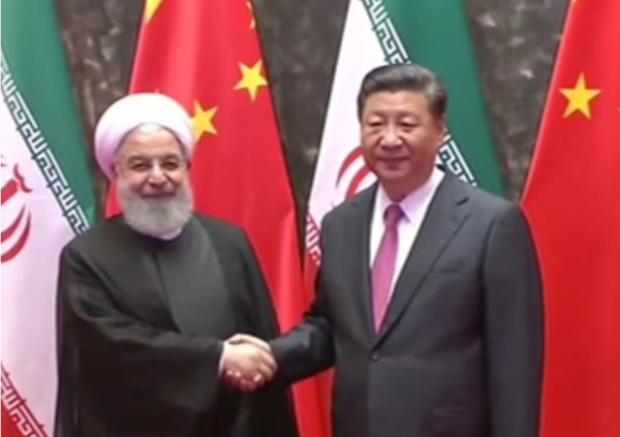 The Islamic Republic of Iran and Communist China are close to signing a $400 billion strategic deal. Both regimes are working on a 25-year "Cooperation Roadmap" Iranian Foreign Minister Mohammad Javad Zarif confirmed on Tuesday.
Under the agreement, China will invest hundreds of billions of dollars in the oil-rich nation, giving it control over the country's natural resources and access to Iranian military and air bases, recent news reports say. China will initially station 5000 "security personnel" to "protect" its investment, the Indian business daily Financial Express revealed on Monday.
via https://legalinsurrection.com/
China has a similar agreement with neighboring Pakistan. The $64 billion China-Pakistan Economic Corridor comprises of roads, railways, and ports, giving Beijing logistical access to the Middle East. The project also includes a Chinese naval base in the Arabian Sea, which makes it China's first overseas military base in the port of Djibouti, near the Horn of Africa.

The multi-billion deal is already reshaping the geopolitical dynamics of the Muslim-majority Middle East and Central Asia.
With the agreement close to being finalized, Iran kicked India out of a major rail and port project, a move sought to give New Delhi access to central Asian markets, Indian newspapers reported this week. New Delhi and Beijing are currently locked in military conflict after China's troops occupied a strategic mountain pass in the Himalayas last month, killing at least 20 Indian soldiers. The China-Iran agreement raises anxiety in New Delhi, which feels encircled by Beijing's military and naval build-up in the region.