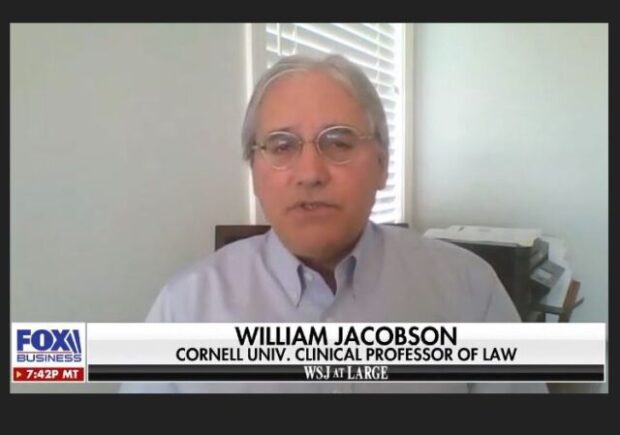 My appearance on WSJ at Large with Gerry Baker on Fox Business: "Those are the people who are really suffering"
​


Here is an excerpt from the Fox Business story, Fighting back against the cancel culture:
It will take the strength of those being attacked to put an end to the "cancel culture" in our society, according to a university professor who says he was targeted himself.

"What we have to recognize is that you can't just view things at the surface," he argued. "The people speaking out don't necessarily represent the majority of people. And therefore we need to gear our efforts towards emboldening people who are silenced to feel comfortable in speaking up." ….
Jacobson said he's been advised by the dean that he has academic freedom and won't be fired. And he notes that while he's received no support from the other faculty members, he has gotten backing by many students.
"[Students] have emailed me and said I have a lot of quiet support in the building," he noted. "But everyone is afraid to speak up."
So what does he think it will take for those facing the so-called "mob" to push back?