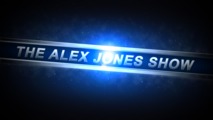 With the latest trend being to root out and cancel anything and everything as racist, Campus Reform went to the University of Florida to see if students know about something that really has been institutionally racist since its inception, Planned Parenthood.
It is well documented that the founder of Planned Parenthood, Margaret Sanger, was a virulent racist and eugenicist. In a 1919 letter titled, "Birth Control and Racial Betterment," Sanger wrote how selective breeding could "assist the race toward the elimination of the unfit."
In an essay from 1921, titled, "The Eugenic Value of Birth Control," Sanger also discussed how eugenics can solve "racial" problems.
"Today eugenics is suggested by the most diverse minds as the most adequate and thorough avenue in the solution of racial, political and social problems," Sanger wrote.
As noted in Alex Jones' 2007 documentary, "Endgame: Blueprint for Global Enslavement," Sanger also recommended in a letter to fellow eugenicist Clarence J. Gamble discussing the "Negro Project," that hiring a "negro physician" could be helpful in convincing "colored negroes" in the South about the value of eugenics.