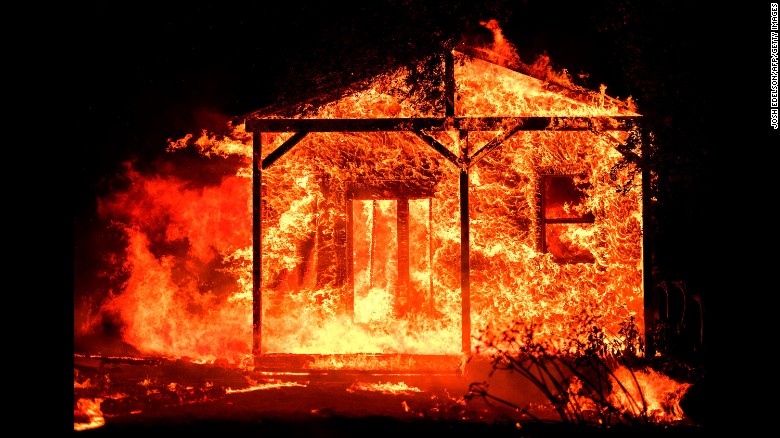 (CNN) Alarming conditions again face firefighters trying to contain deadly blazes that have ravaged tens of thousands of acres in Northern California as winds -- somewhat gusty Thursday but probably growing even stronger by the weekend -- threaten more devastation.
Fires have ravaged
Northern California's wine country
since Sunday night, killing at least 23 people and destroying at least 3,500 structures, authorities said.
At least 285 people are reported missing in Sonoma County alone, where a fire wiped out parts of Santa Rosa, a city of about 175,000 people roughly 50 miles northwest of San Francisco.
Sleep-deprived, soot-covered firefighters are working
to contain the wildfires, even as some of their own homes have been hit."This is not easy for anybody. We have firefighters who've either lost their homes or who have family members who have lost their homes," said Jonathan Cox, battalion chief of the California Department of Forestry and Fire Protection.