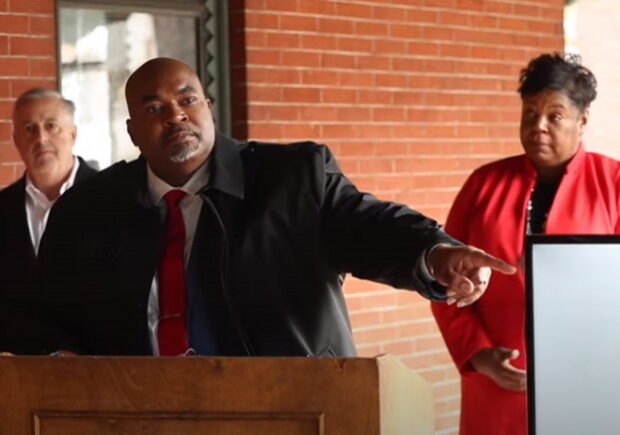 "Is that who you are? Is that who you want to represent yourself to be in this state?"
ABC News in North Carolina
reported:
​

But Robinson, the first Black person to serve as Lt. Governor in the state of North Carolina, and also sits on the state board disagrees. He believes the words could make students develop anti-American feelings.
"To call our system of government racist, that is an untruth as far as I'm concerned. I truly believe that is an untruth as far as history is concerned and it does a disservice to our students. It puts the idea in the mind of our children that they live in a nation that has promoted racism," Robinson said on Thursday.
Robinson held a press conference to respond to the cartoon, and it was a lesson for all Republicans. He called out WRAL for publishing it and reminded people which party was on the side of the KKK.
via https://legalinsurrection.com/

This is how you call out Democrats. The Republican party was founded to end slavery. The Democratic party supported the KKK. Why don't Republicans bring up these historical facts when Democrats accuse them of racism?
Robinson deserves credit for being the one Republican who is willing and able to articulate this.
He also noted that the person who drew the cartoon is reportedly a middle school social studies teacher, proving Robinson's point about the leftist narrative in education.