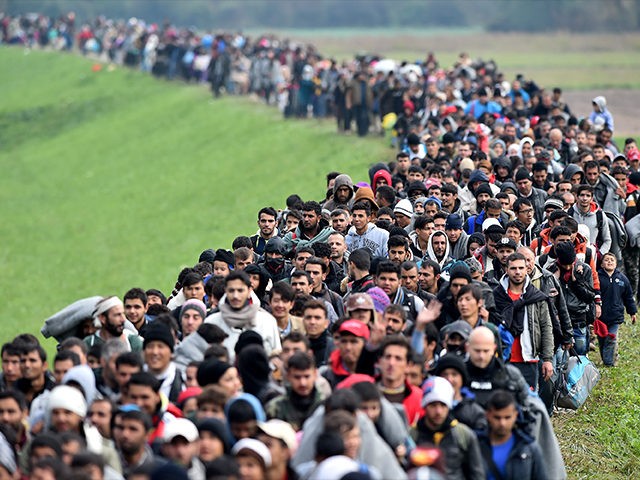 The Catholic church is being used as a pawn in a well-orchestrated plan to radically alter the Christian identity of European nations through mass migration, said Bishop Athanasius Schneider in a bombshell interview last week.
Schneider, who serves as auxiliary bishop of Astana, Kazakhstan, told the Italian
daily
Il Giornale
that the current migrant crisis "represents a plan orchestrated and prepared for a long time by international powers to radically alter the Christian and national identity of the peoples of Europe."
The criticisms leveled by Bishop Schneider echoed similar concerns voiced by Hungarian Prime Minister Viktor Orbán, who has also fought to retain the "Christian" identity of Europe as well as his country's national sovereignty.
Orbán has called out left-wing billionaire George Soros for his scheme to flood Europe with millions of migrants in an attempt to blur national borders, saying that the European Union is following "Soros migrant plans" with its forced immigration quotas.