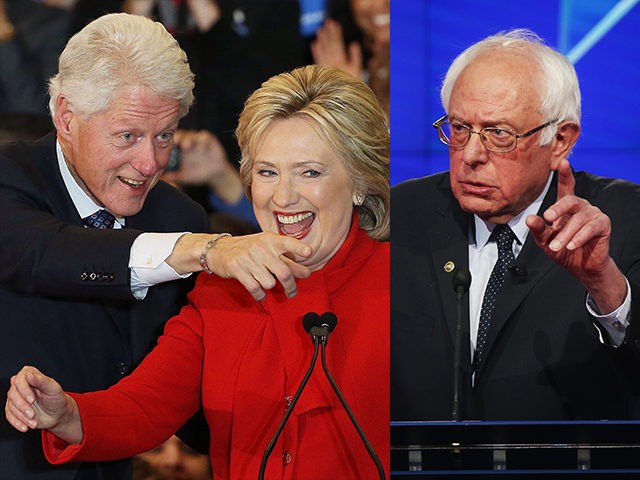 Backers of Bernie Sanders are suing the Democratic National Committee over the bias towards Hillary Clinton revealed in last summer's hacks.
I would think of this as a case against the ultimate political Ponzi scheme. We are used to the concept of Ponzi schemes in the investment world. In my view, the DNC is really no different: it was purporting to be "selling" a fair primary process but in reality was serving as a front for the Hillary Clinton campaign. People lost well over $200 million as a result.
via www.breitbart.com

The class-action lawsuit, Wilding v. DNC Services Corp., is underway in federal court in Florida, where it is awaiting a ruling on the DNC's motion to dismiss heard in April. The plaintiff class, Bernie donors who also gave money to the DNC under the assumption of its impartiality in the 2016 primary contest between Clinton and Sanders. The suit alleges fraud, negligent misrepresentation, unjust enrichment, and a consumer protection violation.
The claims are based on the celebrated leaked emails and memos from the "Guccifer 2.0" hacks last June. The leaks appear to show direct assistance of Secretary Clinton to the detriment of Senator Sanders. The novel legal theory is based on the donors having been duped by the DNC's claims of impartiality.