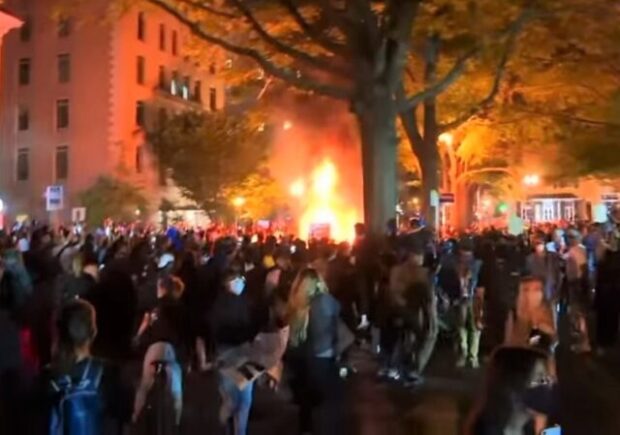 In Politico interview, Bernie leaves open the option of calling his supporters into the streets.
​


Democrats are setting the stage for something, what it is isn't yet exactly clear. The are moving in unison along with the mainstream media to predict that Biden will win the election based on mail-in ballots counted in the weeks after Election Day, Trump will refuse to leave office, and then … well, then what?

None of this can be coincidence. The memo has gone out.
via https://legalinsurrection.com/
Having spent four years perfecting resistance litigation against Trump, there is little doubt that Democrats will try to find a judge somewhere somehow who will issue an injunction or other relief to enable this theft to take place. Such relief may not ultimately prevail, but it will further the chaos.
Now we have Bernie Sanders, cheered on by Chuck Schumer, issuing similar warnings; Bernie Sanders fears President Donald Trump will refuse to leave office if he loses reelection and is calling on Congress and the media to take action to prepare for that scenario now, he said in an interview with POLITICO.