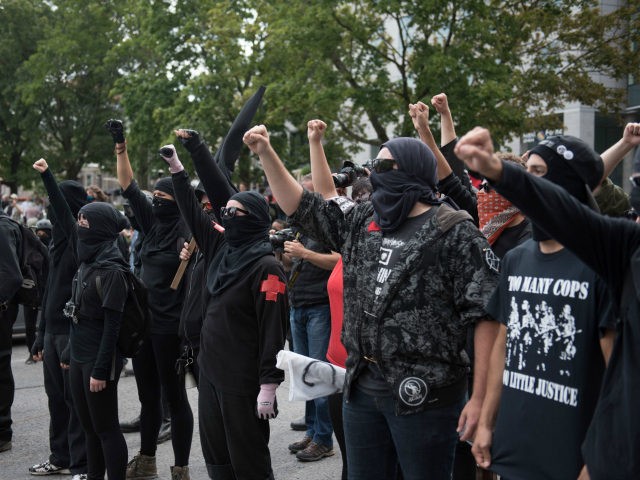 The Alt-Left group Antifa have threatened further violence against journalists in Canada, after activists attacked a camera crew for one of the country's largest broadcasters in Quebec.
Last weekend anti-mass migration protestors
marched
against the current Canadian migrant crisis, which has seen
thousands
of mostly Haitian nationals penetrating the border from the United States.
​
During the protest, Antifa members started a riot, attacking anti-mass migration protesters, police and a camera crew from Canadian broadcaster Global News. The group — which Breitbart News has profiled previously — has since claimed credit, and promised more attacks on journalists in the future.
On the Antifa website 'MTL Counter-info' an anonymous poster took credit for the attack, writing: "Sometimes, it is necessary to go against what the mainstream considers 'acceptable', to break the law in order to do the ethical thing."