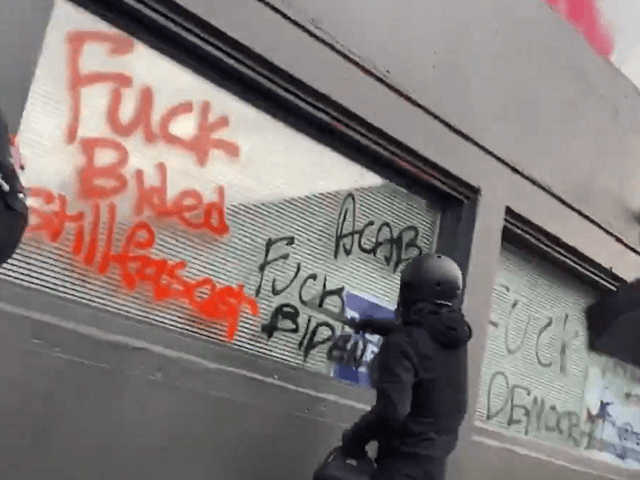 Antifa marched through the streets of Portland, Oregon, on Inauguration Day carrying a sign saying "We don't want Biden -- We want revenge!
As these leftist run s***hole cities are being destroyed by the far left terrorists, the wonderful agents of the FBI have been
focusing all of their efforts on investigating Trump supporters
.
​
A video tweeted by New York Times journalist Mike Baker whose a group of Antifa protesters marching down a Portland street with a sign bearing anti-police and anti-Biden messages.​

via https://www.breitbart.com/
"We don't want Biden," one sign reads. "We want revenge!" The sign says they want revenge for "police murders, imperialist wars, and fascist massacres."
A tweet by Portland Tribune reporter Zane Sparling shows a sign reading, "We are ungovernable." The Antifa crew continued their march and ransacked the Portland Democratic Party headquarters.
Another video tweeted by Townhall.com journalist Julio Rosas shows Antifa wearing black bloc and carrying umbrellas smashing the windows of the Democrat's offices and spraypainting graffiti on the building.